Today we celebrated my Grandma's 90th birthday!
90 years.....talk about lucky! And she is still as beautiful as ever.
And we also celebrated my mom's ##th birthday too. My momma is on the left in orange, and she is equally as beautiful. I love both of these women dearly. And I know I'm blessed to have them both in my life.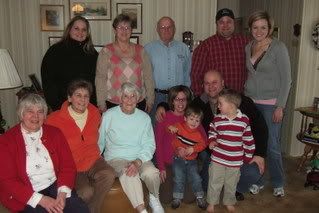 (Not pictured is one cousin, one uncle, one great-aunt, my brother, and the photographer, Kenny)