I'm back!!

My trip to Tennessee was waaaaay fun and waaaay short! We left Friday morning early and got back last night. A whirlwind trip! But worth it. One of my best friends (since we were born) got married and we just had to be there! Our trip there couldn't have come at a worst time for weather. On the way there, we encountered rain, snow, ice, sleet, fog, more rain, and more snow. And mostly everyone that we talked to at our stops along the way complained about the roads. The roads weren't that bad, but then again, we're from Michigan and we're used to junk on the roads. I traveled with another one of my best friends, also my coworker and copilot, Niki. Here's a picture of all 5 of us waaaaay back in the day. Actually, it was only 10 years ago. Who am I kidding? I'm just trying to make myself feel better. And yes, we were all band nerds, but all of us were in sports too.
left to right.....K, Niki, B(the one who just got married), me, and D, and yes, I was laughing!!
Anyway, here's the weather as we drove....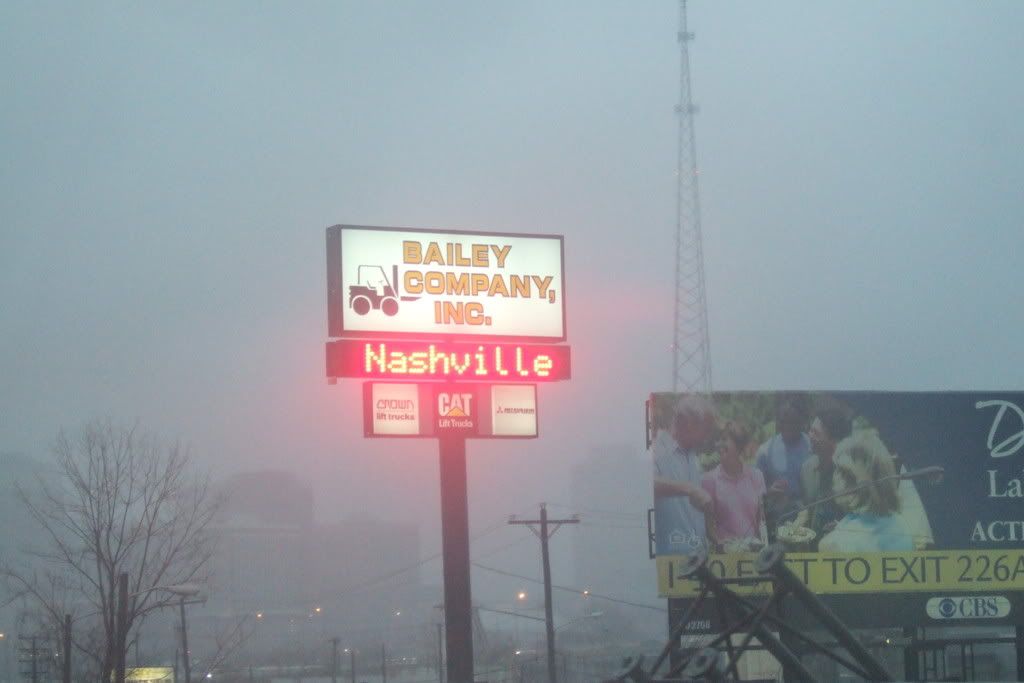 And then we stopped in Nashville to eat at Shoney's...and when we got back in the car, there was sleet going on. And I think we were feeling like we were NEVER GOING TO GET THERE!! But driving through the mountains, even though it was dark and icky, was still beautiful!

We woke up early Saturday morning and went to the hall (all we had to do was walk out of our door, and up some stairs) to help decorate. I tool the flowers I arranged and then helped arrange greenery and candles and all the pretty stuff. Then the wedding party disappeared to get ready and we went to have a good southern breakfast because that's all I hear about..."you HAVE to have biscuits and gravy while you are in the South." So we did. And I ate every last carb filled yummy morsel. Holy crap was it good! Even the coffee was better!
Here's the view from our room...imagine if it had been sunny!!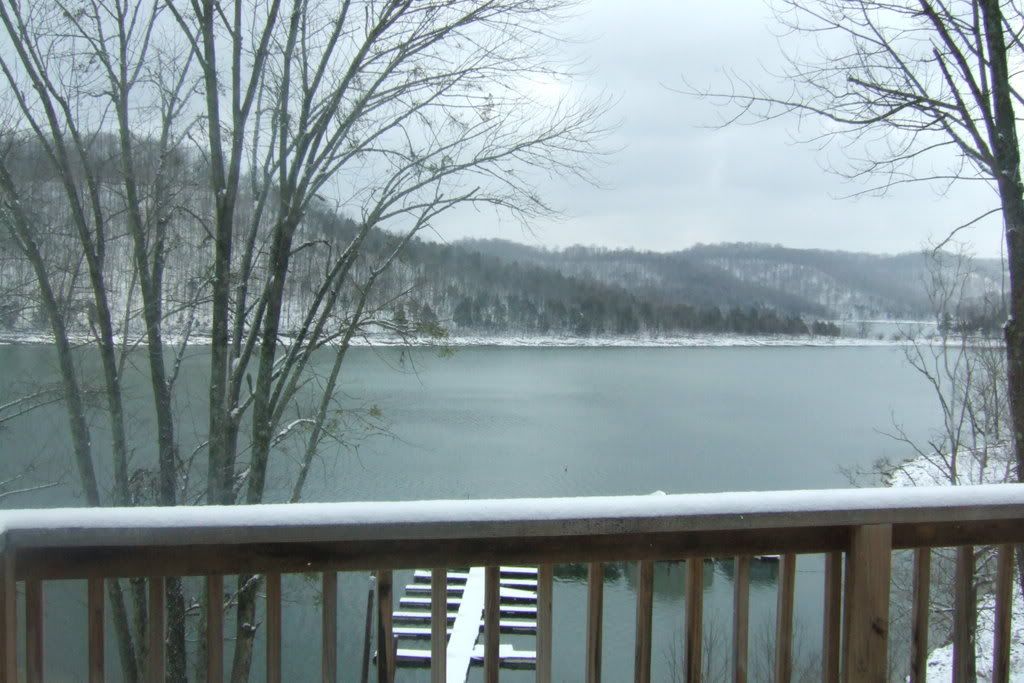 The wedding was beautiful, even though it was supposed to be outside. Everything went perfectly even though it wasn't was the bride and groom had been planning.

We left to drive home Sunday morning. Instead of going straight home, we stopped in Knoxville to pick up my aunt who rode home with us. Sunday was very sunny and pretty, so we got lots of gorgeous views of the mountains. I love it the ice on the mountains!