Guess what I did today????????


BUILD-A-BEAR!!!!!!!!
The girls and I try to make a yearly tradition of Build-A-Bear every January. I know it's slightly childish, but it's super fun if you can find the time and the dollars, and I'll tell you it's not cheap!
Here's the process.....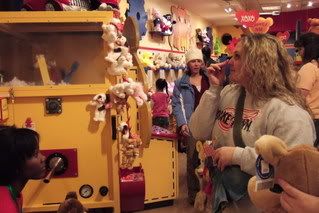 We have been getting together more often because B is moving down south this week. It's hard to say goodbye to best friend, knowing that the times you will be seeing her will be limited to a couple times a year at best. We're trying to keep our traditions going, even if we're far apart.
To see the rest of the Build-A-Bear pics, click here. Happy Sunday!